Thursday, December 27, 2018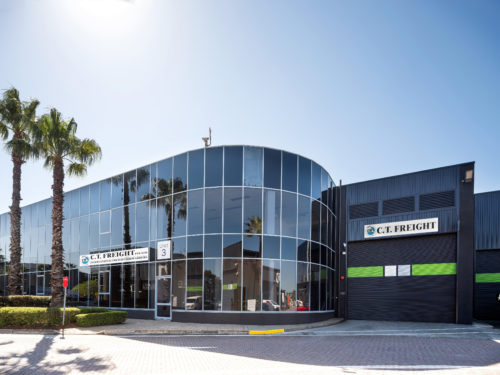 The Australian and international eCommerce industry is drastically growing. With an expected annual growth rate of 7.6% the revenue is expected to grow from US$ 18,628m (2018) to US$ 26,905m by 2023.1
C.T. Freight has been specialising in eCommerce fulfilment and express solutions from the early beginnings. In response to the expected growth and the increase of eCommerce customers, C.T. Freight is now opening a new purpose-built eCommerce fulfilment facility in Sydney in early 2019.
Cultivating new and unique solutions has placed C.T. Freight in a robust and prime position. It resourced us to create solutions for the ever-evolving eCommerce market through our Express division, which converted into a scalable and sustainable efulfilment service, even during seasonal peak periods.
Major initial investments in technology and automated processes equipped C.T. Freight to now handle more than 4 Million parcels annually. The extensive and state-of-the-art infrastructure and offices at all major gateways into Australia and New Zealand have enabled C.T. Freight to offer both handling and technological solutions to a market that is rapidly growing.
The site is strategically located between Sydney's air and sea gateways with ample road connectivity for the interstate and last mile network. Purpose-built for streamline efficiencies in cross-docking, it will connect the international inbound volumes to domestic last mile networks within hours.
Over the years, we have built our own multicarrier last mile network (B2B, B2C). In synchrony with our own vehicles, we hold relationships with a vast group of couriers and postal entities both domestic and internationally. No matter the size of your products, we can handle small parcels up to oversized freight.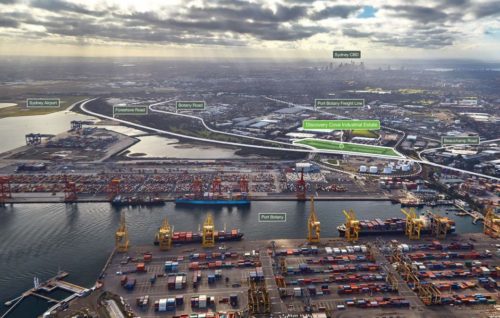 The facility will accommodate clients such as inbound and outbound eCommerce retailers (e.g. fashion, health & beauty, homeware & appliances, hobbies & recreational goods), shopping cart aggregators, Reverse Logistics and will act as a 3PL for both domestic and international online retailers who require OTG (On The Ground) or drop ship operations.
The new development is a reflection of C.T. Freight's commitment to its clients, the industry and its exceptional drive to continuously evolve and adapt to the needs of the market.
Key benefits of the new eCommerce fulfilment facility:
Prime location
Bonded Warehouse – Customs License (77G)
Multiplying the eCommerce capacity
Latest Technology and automated solutions
Suitable for:
Inbound and outbound eCommerce retailers
Shopping cart aggregators
Parcel brokers
Reverse Logistics
3PL for domestic / international online retailers
Source:
1https://www.statista.com/outlook/243/107/ecommerce/australia