Thursday, September 20, 2018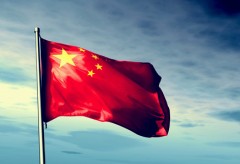 Between 1 October and 7 October 2018, China is celebrating the 'National Day Golden Week'.* This may impact your shipments from China to Australia or Australia to China as Chinese warehouses, factories, transport companies and Customs will be closed or only have a limited number of staff available.
As this holiday is close to the Chinese Mid-Autumn Festival (22 – 24 September), further disruptions can be expected.
After this major Chinese holiday, we have often seen, that it takes Chinese service providers 1-2 weeks to get on top of the accrued bookings and shipments.
Please find below our recommendations for shipping during this period:
For export from South China:
Customs system was upgraded last year for paperless transactions, due to the potentially high volume of applications before the holiday, please allow more time for applications
Avoid shipping during the holiday; if a container is subject to inspection, it may miss the departure
Long queue for laden container deliveries to terminals/warehouses, there may occur a shortage of equipment even when previously booked, prepare for extra waiting/handling/process time
For import into South China:
Avoid cargo (air freight and sea freight) arriving between 24th Sep to 7th Oct, if any clearance issue occurs cargo will be kept in storage during the holiday
*29th (Saturday) and 30th (Sunday) September 2018, as well as 8th October 2018 (Monday) are regular working days.
If you have any questions in regards to your import shipments, we recommend contacting your freight partner or get in touch with us.