Tuesday, July 24, 2018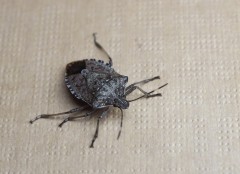 The Department of Agriculture has provided preliminary advice on this year's Brown Marmorated Stink Bug (BMSB) season. New seasonal measures will apply for goods shipped on or between 1 September 2018 to 30 April 2019.
In our previous update on BMSB, we gave detailed information on the Stink Bug, impacted imports and the extended risk season (for more details please see this article).
Now we give you an update on the latest plans, goods considered as risk and high-risk goods as well as targeted risk countries.
Below you find preliminary plans that have yet to be confirmed. They will form the bases of the import requirements for 2018/2019.
Draft measures
The proposed seasonal measures apply to certain goods shipped as sea cargo from target risk countries.
As soon as seasonal measures have been finalised, we will publish information in the News & Updates section on our website. This will include applicable goods and countries, as well as specific treatment rates (chemicals, temperatures and duration).
Draft measures include:
Heightened surveillance on all roll-on/roll-off (ro-ro) and general cargo vessels with pre-arrival reporting through a questionnaire and daily checks for BMSB
Heightened surveillance to identify high-risk vessels to be directed for inspection or treatment
Mandatory offshore treatment for target high-risk goods
Increased onshore intervention for target risk goods
Export or destruction of target high-risk goods requiring mandatory offshore treatment and arriving untreated, unless exceptional circumstances are granted.
Target risk countries
USA
Italy
Germany
France
Russia
Greece
Hungary
Romania
Georgia
Japan (heightened vessel surveillance only)
Target high-risk goods
Break bulk, including vehicles, machinery, equipment and parts
Bricks, tiles, ceramics, steel, stone and cement
Goods likely to be stored in a manner that provides access for BMSB to overwinter
Target risk goods
Chemicals, chemical products, salt, minerals, fertilisers
Plastics, wadding, tyres
Wood pulp, printed matter, straw, paper, cardboard
Exempted goods
Seasonal measures do not apply to goods not identified as 'target high-risk' and 'target risk'.
Treatment options
Sulfuryl fluoride (SF) fumigation
Heat treatment
Methyl bromide fumigation
Note: Heat treatment may damage product or packaging (typically 55 degrees at the core). Methyl Bromide is a CFC gas which is banned in the US and Europe. Sulfuryl Fluoride is the only real option for pre-shipment fumigation.
Due to a number of fraudulent certificates, quarantine banned all Italian fumigators. Only fumigators that apply to the Department of Agriculture to be accredited under the new BMSB treatment provider scheme will be allowed to treat and issue certificates for all countries listed above.
The department will require a certificate to be emailed for approval. This certificate will be matched to the Customs Brokers lodged documents for clearance and released. Shipments with lodged certificates that have no pre-approval by the department will be rejected (for further intervention or re-export).
Where pre-shipment fumigation is required, it must be completed only by an accredited (published) treatment provider. It is highly important to contact your suppliers now to identify any potential sulfuryl fluoride fumigators (if required) and insist on them being accredited under the BMSB scheme.
If fumigation is required on arrival, you may consider pre-fumigation at origin as last year delays of over 2 weeks to fumigate had been experienced. Please click the link for notification of Intent to Register for fumigation accreditation (Document will be downloaded to your computer) and send it to airandseacargo@agriculture.gov.au


Once more information is on hand we will post it on our website.
Source:
http://www.agriculture.gov.au/import/before/pests/brown-marmorated-stink-bugs